Yonghong Li could block the sale of AC Milan club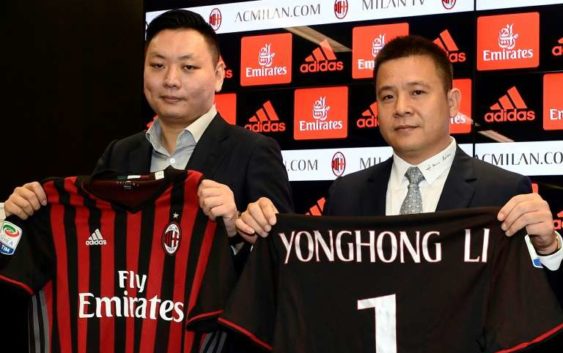 Former president Yonghong Li is taking legal actions to prevent Elliott's expected sale of AC Milan club this summer.
AC Milan may have a new owner after just four years with Elliott Management in negotiations to sell the club. Investcorp and RedBird Capital are offering close to 1.2 billion euros to takeover the Rossoneri club. Investcorp are a Bahrain fund with Mohammed Al Ardhi as executive chairman RedBird Capital are a US based investment firm with vast experience in elite sports.

While the fans early expect to learn who will win the battle between Investcorp and RedBird, there is someone else who has a different opinion on the matter. Former AC Milan owner Yonghong Li is trying to stop the sale of AC Milan club.
A mysterious, transitory profile and still today considered shady in the world of Asian finance. Mister Li is the Chinese businessman who in 2017, together with a consortium also shrouded in mystery, managed to acquire the majority stakes from Silvio Berlusconi and became president of AC Milan.
His tenure lasted a little over a year. Yonghong Li was unable to repay the loans granted by Elliott Management Corporation, belonging to the Singer family, within the set deadlines. Eventually Li defaulted on his loan and Elliott took control of the Rossoneri.
An operation that Mr. Li has never accepted. In fact, on April 26th, the lawyers of the Chinese businessman sent a formal warning to Elliott thus risking to block the sale of AC Milan in the short term reports La Repubblica. Yonghong Li is asking the Americans a compensation of 319 million euros. The figure is the difference between the 600 million of the alleged value of AC Milan club on July 2018 and the 281 million line of credit granted by Elliott.
The trial times, especially for the Luxembourg court that Yonghong Li has addressed to, risk being very long in cases of this kind. But in the meantime, the Chinese entrepreneur could ask to invalidate the compulsory change of ownership in 2018 and effectively block the sale of AC Milan shares.
A move that could complicate short-term plans. However, it will be necessary to understand whether Mr. Li's legal offensive really has realistic ideas or is it just a desperate attempt by the former Chinese president to obtain some revenue from Elliott.
---
READ MORE: AC Milan have only 4 top players