Boban makes football return with new job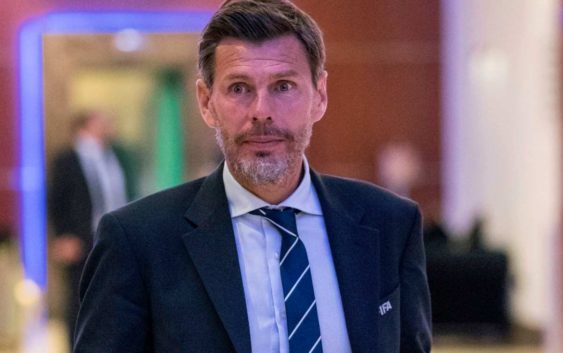 Former AC Milan director Zvonimir Boban is returning to top-level football administration to become UEFA's first ever Chief of Football.
After his brief experience at AC Milan and after taking a break, Zvonimir Boban has returned to work in the football world. The former Rossoneri midfielder has joined UEFA.
The Croatian has been named the new Chief of Football of the European football governing institution. President Alexsander Ceferin strongly wanted Boban's return and created an ad hoc managerial position for him so that Zvone can make his contribution to the growth of this sport. In the past, Boban was a special advisor to FIFA President Gianni Infantino and Deputy Secretary General from 2016 until 2019.
As UEFA's first ever Chief of Football Boban will take care of the following tasks: relations with leagues and clubs, revision of match calendars, harmonization between cups and leagues and the VAR management within UEFA tournaments. One of the biggest challenges for UEFA is going to be the reorganization of the Champions League with 36 participating clubs.
UEFA president Aleksander Ceferin is counting heavily on Boban to provide a better footprint to the European football of the future. The former attacking midfielder has vast managerial experience on club and international level.
At AC Milan, Boban held the position of Chief Football Officer taking care of the mercato alongside Paolo Maldini. The Croatian was sacked after a tense confrontation with Ivan Gaidis on the appointment of Ralf Rangnick as the new coach of AC Milan. Italian courts decided on Boban's favor and now AC Milan must pay their Chief Football Officer 5,375 million euros in compensation.
---
READ MORE: PSG to move for AC Milan midfielder