Chelsea snatch AC Milan top manager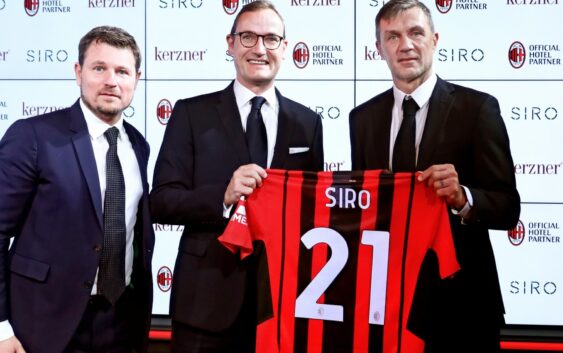 The Dane manager who has played a very important role on AC Milan's growth on economic level
will be joining Chelsea.
Gerry Cardinale, owner of AC Milan and RedBird president, arrived in Italy to attend Milan's match against Torino. The Italian-American businessman witnessed the Rossoneri's astonishing home 4-1 victory at San Siro thanks to a fantastic team performance. Cardinale can be quite enthusiastic about the mercato campaign led by Giorgio Furlani and Geoffrey Moncada.
AC Milan new signings are immediately making an impact. Especially Christian Pulisic and Tijjani Reijnders are making a big impression. The new players have adapted Stefano Pioli's vision and ideas quickly. In addition, the Italian coach has more depth and more quality options at his disposal this season.
AC Milan's success is not only visible on the pitch but also on commercial level as well. Since Elliott Management took over AC Milan from Yonghong Li, the club has done tremendous progress on economic aspects. The Italian club has improved greatly in terms of sponsorships and revenue and the entire process has been carried out by a top manager such as Casper Stylsvig.
Stylsvig has been in charge as Chief Revenue Officer of AC Milan since 2018 under Elliott's tenure. The Dane has contributed enormously to the commercial development of Milan. However, his activity at the Rossoneri club has reached the end credits. Casper Stylsvig will be joining Chelsea. La Repubblica reports that the objective of Gerry Cardinale's trip to Italy was not AC Milan's match with Torino but rather the passage of Stylsvig to Chelsea.
AC Milan will be loosing a key figure of their management in the next days. The transfer of Casper Stylsvig to Chelsea will be a return to England for the Dane. In fact, Stylsvig had served as regional manager for Barcelona and latter as Global Sponsorship Director at Manchester United and Chief Revenue Officer at Fulham. Stylsvig was brought to AC Milan by then-CEO Ivan Gazidis.
---
READ MORE: OFFICIAL: Newcastle sign AC Milan defender