Maldini's son retires from football to pursue new career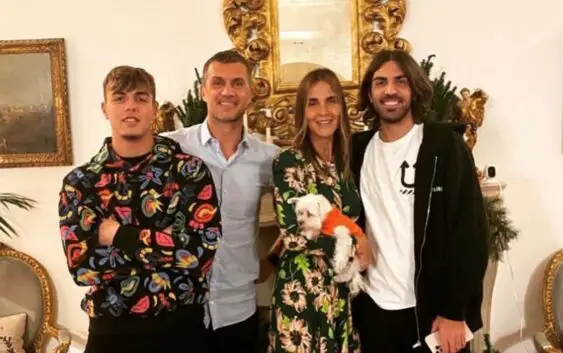 The son of AC Milan legend Paolo Maldini has abruptly decided to retire from football and start a new career as player agent.
The Maldini family and AC Milan are a synonym. First it was the legendary Cesare Maldini to guide AC Milan to their first ever Champions League. Cesare also became a coach of the Rossoneri on two occasions. His son Paolo reached unimageable highs with the Red and Black club winning every possible trophy on a number of occasions and it's widely regarded as the best player in AC Milan history.
Paolo's son, Daniel, is the third generation of the Maldini family to play for AC Milan and was also part of the squad that won the last Scudetto. He is currently on loan at Empoli. However, Paolo has another son who just like the more illustrious members of his family has been part of AC Milan and that is Christian Maldini.
Christian Maldini played for AC Milan youth ranks until 2016. Unlike his brother Daniel who is a forward, Christian followed in the footsteps of his father and grandfather and played as centre back. Christian was unable to make his official debut with the first team. He eventually left the Rossoneri and played for a number of low tier clubs.
Now Christian Maldini has decided to retire from football at the age of 27-years-old with Lecco being his last club. However, the young Maldini will still be part of the football world. In fact, Christian Maldini will join the staff of Giuseppe Riso starting a new career as agent. Giuseppe Riso is the agent of Sandro Tonali and Lorenzo Colombo among other names.
A new career therefore for Paolo's first son, who will learn the craft from one of the most important agents in Italy. Giuseppe Riso also just completed the important transfer of Davide Frattesi to Inter for €35 million. It will be interesting to hear the thoughts of Paolo Maldini on his sons career change. Paolo meanwhile returned to San Siro for Italy's match against Ukraine 98 days after his sacking.
---
READ MORE: AC Milan already exploring options to replace Maignan