CorSera: AC Milan name Theo Hernandez price tag with 3 interest clubs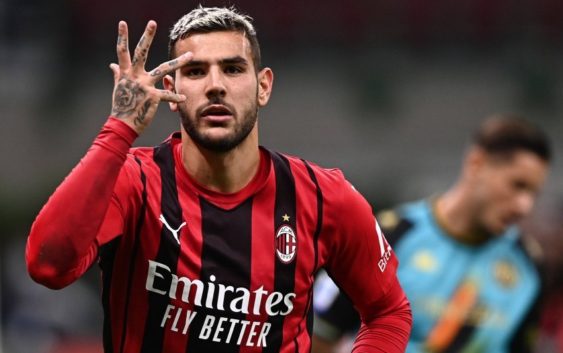 AC Milan remain open to listen to bids for their biggest stars despite just completing a record transfer for Tonali.
What started as a summer transfer rumor turned quickly into the worst fear of the Rossoneri fans. AC Milan have agreed to sell Sandro Tonali to Newcastle for a record fee of around €80 million. The future captain of the club, the one that mostly represented Milanismo and the Red and Blacks fans is leaving and that my not be the end.
As acmilaninfo.com had already reported, there are no untouchable players in Gerry Cardinale's eyes. Every AC Milan player is on the market for the right price and may leave just like it happened with Sandro Tonali. Theo Hernandez is the next big player that is attracting a lot of interest from foreign clubs.
Corriere della Sera reports that both Manchester United and Manchester City remain on alert on Theo Hernandez, as well as Real Madrid. Just like in Tonali's case, AC Milan are open to list to offers from interested clubs. Theo Hernandez may leave AC Milan this summer if a club presents a bid of over €70 million according to Corriere della Sera.
That's the price tag that has been set for the best left-back in Italy and one of the best across Europe. Manchester City are reportedly leading the race for Theo Hernandez. The Champions League winner have decided to sell Joao Cancelo while Benjamin Mendy continues to remain suspended.
Theo has been a key player for AC Milan since his transfer from Real Madrid in the summer of 2019. The 25-year-old left back was crucial in the Scudetto triumph last season and reaching the Champions League semi-final this year. The France international ended the season with 4 goals and 5 assists in 45 appearances across all competitions.
---
READ MORE: AC Milan's worst signings EVER