Francesco Totti reveals: "I loved Milan"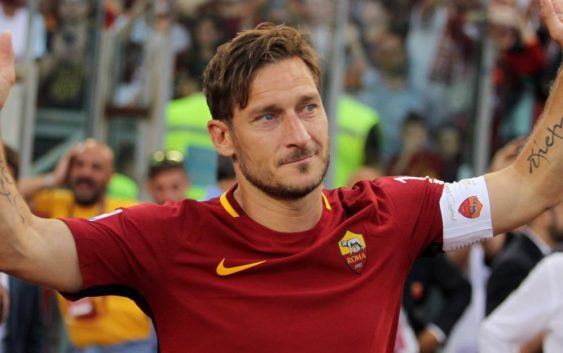 Roma great Francesco Totti reveals his admiration for the spectacular AC Milan team of Arrigo Sacchi in the late 80s.
In these hours the Italian bookshops are stormed for the long awaited release of the autobiography of Roma legend Francesco Totti and one of the strongest footballers of the last twenty years.
In the book co-written with journalist Paolo Condo and titled "Un Capitano – One Captain", the former number ten of Roma has also dedicated a page to AC Milan, a club he could have joined at a very early age had it not been for the dry 'no' his family who decided at the time to refuse the advances of the Rossoneri talent-scouts and to focus on his growth in the Italian capital.
Totti has unveiled his footballing passion as a kid for Arrigo Sacchi's Milan, the team that revolutionized football in the late 80s creating the modern football and that won in Italy and around the world thanks to an excellent game and champions of the highest level: "Sacchi' Milan was the most exciting team I've ever seen, the only one in which I fantasized about playing. That Milan is the only Italian team for which I had to travel out of Rome".
Totti insists in his autobiography: "I am a fan of Roma from the first first day I remember, there has never been an alternative, but Sacchi's Milan made me dream. A technical and not sentimental love. Roma and AC Milan of Sacchi are the only two teams imprinted in my memory ".
---
---