Giampaolo's three biggest challenges at AC Milan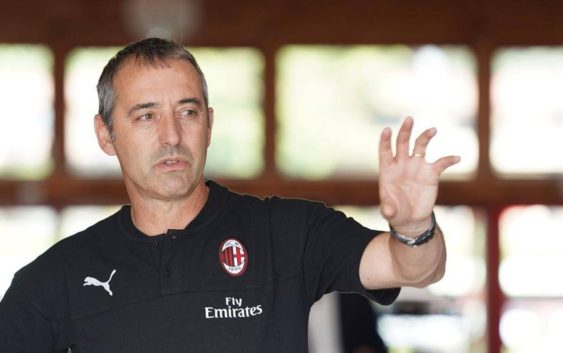 AC Milan have started preparations with coach Marco Giampaolo facing three major challenges ahead of the new season.
MILAN NEWS – The Rossoneri finally presented Marco Gaimapolo as head coach of AC Milan. Alongside Maldini, Boban and Massara, the former Sampdoria promised a competitive squad that must entertain the fans. "Head up and play football" will be the new motto of AC Milan.
During his presentation, among the many phrases Giampaolo gave a particularly important one: "I have to talk to the players and cut the suit more tailored to their measurements". That means, first the players and then the game system, not the other way around, because the players are more important than the lineup and the coaches, given that it is they who make the difference on the pitch. And in fact quality is another requirement that Giampaolo has referred to. Marco loves the beautiful game but will be judged based on results. Thinking about results, Gattuso's successor will have to exploit the characteristics of the players at his disposal in the best way, trying to recover the many that missed last season due to injuries.
The first thought, which is in fact his first challenge for the present and even more for the future, goes to Caldara. A great purchase last season, signed from Juventus together with Higuain. No doubt about his qualities. However, just like for former Atalanta teammate Andrea Conti, he needs to recover on a physical level. Giampaolo with his staff will have to be good at recovering him without rushing and if all goes well Caldara will be able to form a strong defensive partnership with captain Romagnoli like Maldini and Nesta.
The second challenge, theoretically easier, but tactically more difficult, relates to the re-launch of Lucas Paqueta. The Brazilian talent brought in January by Leonardo, was deployed as central midfielder on the left under Gattuso rather than behind the strikers. It is true that the legendary Zico considers him more central than attacking midfielder, but his personality and his shots can be decisive both for injecting fantasy in the midfield and for un-marking Piatek who seemed too lonely in many games this season.
Finally, here is the puzzle that intrigues us the most because the forwards are the ones who score goals and make the difference. And since Giampaolo prefers to play with two strikers, as everyone did before Guardiola launched a new trend, it will be necessary to see who will he prefer to line up between Cutrone and Andre Silva, alongside the indispensable Piatek. Assuming that one of the two does not leave before the end of the summer transfer window, Cutrone has already shown a promising understanding with Piatek, while Andre Siva has returned after two disappointing seasons first at Milan and then at Sevilla. This is a choice that will influence a lot AC Milan's success this season.
---
---