Kaka: "AC Milan is my home, I want to return"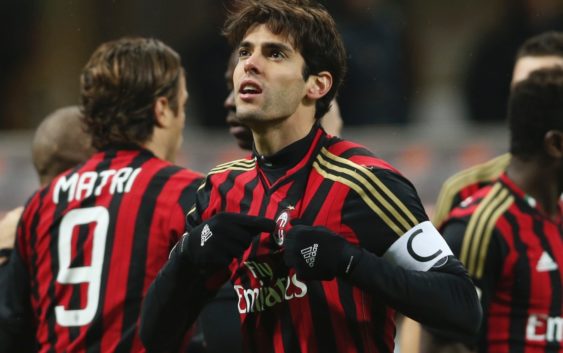 Ricardo Kaka's future is even more uncertain today than when he was a player. After bidding farewell to football the Brazilian superstar has in mind several projects, but also a concrete desire to realize: his return at AC Milan.
In an interview with La Gazzetta dello Sport the legendary number 22 talks about the situation of 'his' Milan, to which he is particularly attached and that in the future he could return to support in person: "I always follow the team, I have not heard from Rino Gattuso for a while but I often talk to Fassone and the players.
Recently I heard Pirlo and then in Milano there are Dida and Serginho who are also following the coaching course at Coverciano, so I am always informed. I really like football, now I'm living it from the outside but it's a necessary step because I'm preparing for a new phase. I'm very interested in returning to AC Milan. I do not know when, but it will happen. I hope that it will happens soon, because Milan is my home".
It is no coincidence that with Marco Fassone the two talked about Kaka's entry in the club as a new manager or ambassador of AC Milan. Meanwhile, the Brazilian ace offer his opinion on the fate of the club, awaiting UEFA's ruling: "Milan out of European competitions? I hope it does not happen.
I hope that Milan can play in Europa League next season, a right that was earned on the pitch and then go slowly return to where it once was. It takes time, but it will happen. We must not despair, we can rebuild something important. I feel that we can start over and I also think Milan can do it soon. To the fans I say to be patient: soon another story will begin. And it would be nice to be there and work again for Milan".
---
---