Marcelino, the great request made to Milan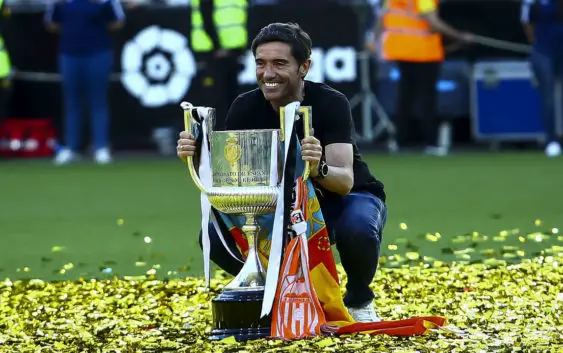 Marcelino has had contacts with AC Milan but in order to join the Rossoneri he 
has made a very important and difficult
request
to please.
At the end of the season AC Milan will sack Stefano Pioli and appoint a new coach. For a lang time the Rossoneri have been in talks with Ralf Rangnick but if the German doesn't arrive Milan are preparing for a plan B.
Former Velencia coach Marcelino Garcia Toral is the number one target of Milan if the Rossoneri fail to land Rangnick. Shortly before the Coronavirus outbreak, the Singer family, owners of AC Milan, have met with Marcelino in London.
La Gazzetta dello Sport reveals that the Spanish coach has made a surprising demand to the AC Milan club. In fact, he has asked to change fifteen players from the current team.
A difficult claim to satisfy, considering that AC Milan has to make limited investments in the summer in order to avoid another penalty from UEFA. Ivan Gazidis cannot afford to offload such a big chunk of the squad and replace it with new players.
The request of Marcelino clearly indicates that lack of trust in the current Milan squad. Certainly the squad needs a number of signings and there are players who are not functional to the project, however changing fifteen players is unthinkable. A move that would reduce Marcelino's chances of joining A Milan. However, Rangnick's demands are not modest too.
---
READ MORE: 4 Signings: How to build a better AC Milan with just €75m