Gattuso to change formation for Milan-Sampdoria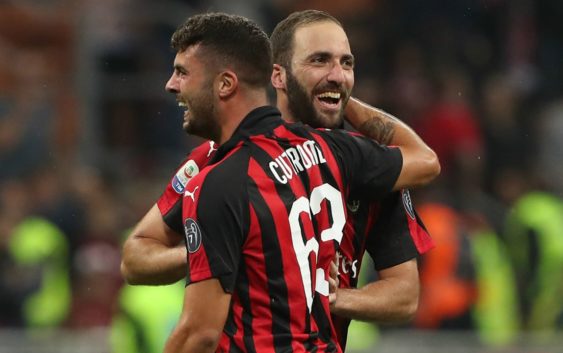 After the recent disappointments coach Gennaro Gattuso is thinking of making some formation changes for the next Serie A match, Milan-Sampdoria.
Following the 2-1 defeat against Real Betis many are asking coach Gennaro Gattuso to change formation. The starting eleven could use some adjustments and it seems like Rino is seriously thinking about it.
The fans invoke the use of Cutrone from the first minute alongside Gonzalo Higuain. The transition to a game system with two strikers is seen as ideal, both by fans and by many journalists, to help El Pipita and have more chances to score. Sometimes the Argentine is too isolated up front and with a partner at his side he can do better. Gattuso has so far preferred to rely only on the 4-3-3 but results have been mixed.
After the recent defeats in Europa League and with Inter it is normal for everything to be questioned. From the coach to the players, through the transfer market and the game module. Regarding the tactical deployment, Il Corriere della Sera reports that Rino could opt for the 4-4-2 in Milan-Sampdoria.
Sunday's encounter at San Siro will be an important game for the Rossoneri's season and the coach could play with two centre forwards. We could, therefore, see Cutrone alongside Higuain in attack for the first time this season from the start.
Gennaro Gattuso's true intentions will be more clear tomorrow in the first training session at Milanello. However, considering past games, when Higuain and Cutrone have played together, even for a few minutes, the results have been very positive.
---
---