AC Milan to appoint Arsene Wenger as new coach?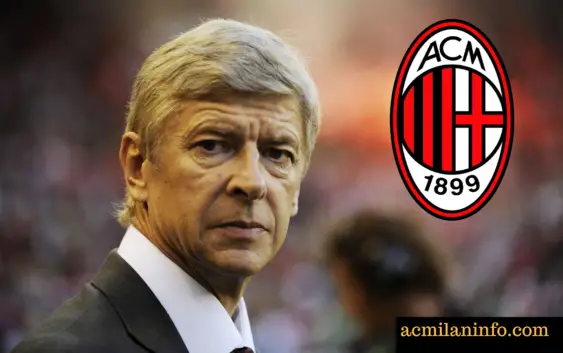 Gennaro Gattuso's position as AC Milan coach is in serious risk and new CEO Ivan Gazidis is pushing for the appointment of former Arsenal legend Arsene Wenger.
Gennaro Gattuso's permanence at AC Milan is in serious doubt. Two consecutive defeats within four days, with Inter in the derby and against Real Betis in Europa League, have worsened the position of the Italian technician. Another misstep with Sampdoria would definitely terminate his adventure at the helm of the Rossoneri in advance.
According to reports, Leonardo and Paolo Maldini have thought about the situation and the immediate sacking of Gattuso after the Europa League fiasco was considered. After some reflection the management decided to give another chance to the former AC Milan midfielder but other alternative, more experienced,  names are being studied.
So far, Italian media has reported about Antonio Conte and Roberto Donadoni. The former Chelsea coach has just terminated his contract with the London side and is free to join any other club. Real Madrid are believed to be on his tracks but, according to Gianluca di Marzio, Conte does not prefer to join any club, Milan included, with the season in progress.
Donadoni is a more viable option. The former Italy and Napoli coach know perfectly the Rossoneri environment because he wore the Red and Black jersey for 12 years. However even Donadoni isn't a choice that fully convinces the Rossoneri management. The new ownership pretends a more experienced and prestigious coach.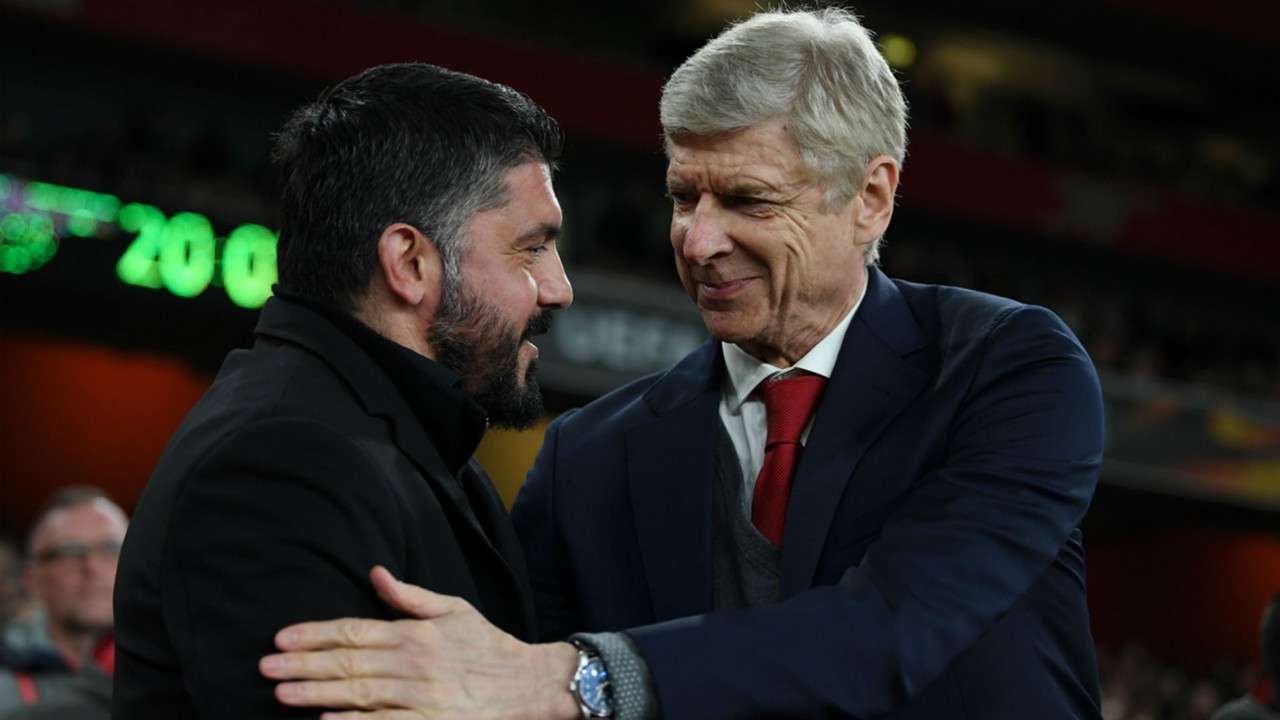 Gennaro Gattuso & Arsene Wenger
Now AC Milan CEO Iva Gazidis (takes change in December) is sponsoring the appointment of Arsene Wenger. The legendary former coach of Arsenal is currently without a job and after many years in England would be open to a move abroad. Gazidis, a strong supporter of Wenger, considers the Frenchman the ideal profile to revive Milan. Gordon Singer, also a fan of Arsenal, is fond of this option.
---
---