Moncada explains why AC Milan mostly sign players from France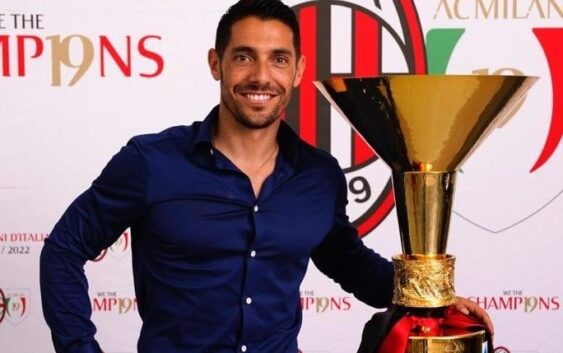 AC Milan head scout,
Geoffrey Moncada, explains why the Rossoneri prefer to sign players from the French league.
"I saw Strasbourg-Troyes, there were young players like Odobert (18), Diarra (19) and Doukouré (19) who were starters. It's not a normal thing. I travel a lot and I see that the strongest market is the French one. I'm not crazy about the Brazilian market. Players are too expensive and they have difficulties in adapting to Serie A. In France, the market is incredible. In every club there are interesting young players.
I see that French clubs also buy players abroad but this doesn't work very well and then they put in the field the products of their youth sectors. Rennes bought Jeremy Doku and Kamaldeen Sulemana, who are good players, but in the end it's Doue (17 years), Kalimuendo (20) and Ugochukwu (18) who play.
Monaco took Boadu and Minamino, but the 17-year-old it's Seghir who plays. In Lyon, fortunately they have Gusto (19 years), Lukeba (20) and Cherki (19). They are the ones who come to see the foreign scouts, not the others. You cannot imagine the number of scouts who come to France. Many foreign clubs have two scouts in the country, one for the North and one for the South."
Compared to European countries, France works in a different way with young players: "In France, clubs have the desire to bring out players more than winning youth competitions. A club like Angers puts directly its best young players in the first team. The example of the Coppa Gambardella is surprising. It is the cup of the best under 19s around. Most of the time it is not the top clubs that are represented, while in Italy the big clubs must always be present.
In the Coppa Gambardella they barely reach the final, while the Italian Primavera championship is all broadcast on TV. There is pressure. Juventus, Milan or Inter must win it, otherwise they will be criticized by the press. In this year's Youth League, Marseille was demolished (4 draws and 2 defeats), but there was no talk of it. We at Milan have not lost a single game (4 wins and two draws) and there were several articles saying that we had respected the competition and gave a good image of Italy".
Moncada explains further why AC Milan prefers players of the French league: "French players are more ready than others, in general they are not afraid. A Spaniard, an Italian or a German is afraid of failing. When I talk to Mike Maignan, he has no pressure, he just plays. It could be our football mentality. In Italy, if a young player makes a mistake, they immediately say he's not ready and he'll stay on the bench for a while. Not in France."
---
READ MORE: AC Milan make official bid for Brazilin winger