Referee burst into tears after costly mistake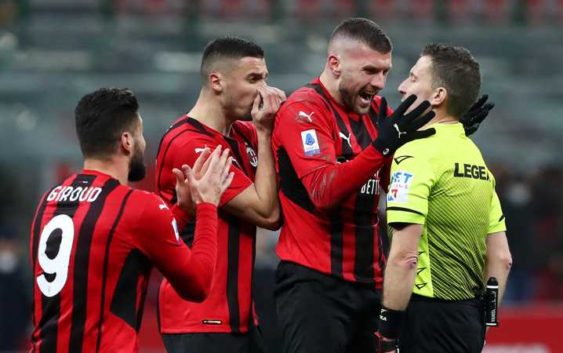 Referee Marco Serra burst into tears after his decisive mistake that cost AC Milan the three points against Spezia.
A serious and truly unacceptable mistake in Serie A. An error, that of the referee, which will weigh like a boulder on AC Milan's season. In fact, the Rossoneri were robbed of three points by Serra's decision. The referee immediately whistled a foul on Ante Rebic, not giving the advantage, which led to Junior Messias' goal. A hundredths of a second passed between the foul and the goal of the Brazilian winger.
Corriere della Sera reports what happened after the match in the locker rooms of San Siro. According to the Italian newspaper, the referee Marco Serra, the real negative protagonist of the evening, was so heartbroken by the mistake made so much so that he burst into tears.
The young Italian referee was in shock at what happened. Some AC Milan players noticed the referee's difficult moment during the match and decided not to insist on their protests. Marco Serra will very likely be suspended for a long time after that mistake.

Zlatan Ibrahimovic, together with four to five other teammates, met with the referee and consoled him in the locker room. A great gesture by the Swede and the other players, who once again underlines that before being a champion on the pitch he is also one off.
The Rossoneri missed a great opportunity to take the lead of Serie A after Inter's draw with Atalanta. Now Stefano Pioli's side must bounce back and prepare for the upcoming league match against Juventus.
---
READ MORE: AC Milan working underground to sign €40m Chelsea star