Roma and Chelsea on Donnarumma: two players in exchange for Milan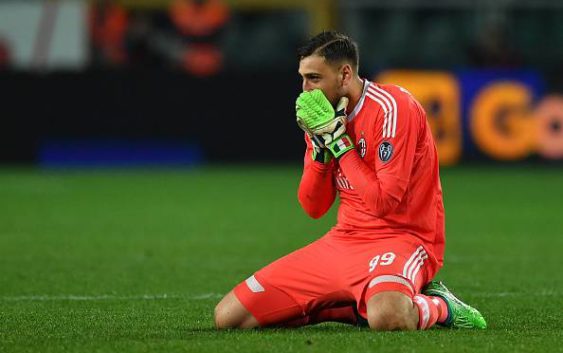 AC Milan's star goalkeeper Gianluigi Donnarumma remains on the market with Roma and Chelsea ready to offer top players in exchange.
Quotidiano Sportivo – Il Giorno reports that the interest of Liverpool, Chelsea and Roma on Donnarumma is constant. As for the last two teams, the Blues are willing to insert Alvaro Morata in negotiations. The Spanish striker is an old target of AC Milan, even if his eventual arrival is linked with the Rossoneri's participation in Europa League for next season. Obviously negotiations for Gigio would start only if the London club sell Thibaut Courtois.
With Roma, which should surrender Alisson after the end of the World Cup, there could start an operation involving Kevin Strootman according to QS. Gennaro Gattuso's team needs quality reinforcements in midfield and the name of the Dutchman has been circulating recently. The player was already liked with the Rossoneri at the time of PSV Eindhoven, when it was Mark van Bommel who suggest him to AC Milan as his heir. But at that time it was the Giallorossi who invested in Strootman. Some injuries too much for the 28-year-old midfielder but he seems to have fully recovered in the last two seasons and has played with greater continuity.
We'll see if indeed Roma, Chelsea and Liverpool will advance their attempts to sign Donnarumma. AC Milan have publicly stated that the club wants to keep Gigio but during the transfer session everything can happen. The 19 year old's price tag is set at 70 million euros.
---
---