Shevchenko wants to sign two AC Milan forwards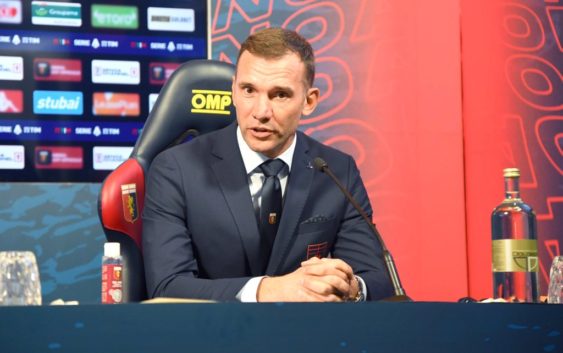 Two outcast AC Milan players could leaving in January to join Andriy Shevchenko at Genoa according to Tuttosport.
Today's Genoa-Milan will be a return to the past for Andriy Shevchenko. The former Rossoneri coach was appointed as the new Genoa coach a few weeks ago. The two clubs will not be discussing only the three points tonight but also a potential collaboration on the transfer market.
Tuttosport reports that Genoa are interested in two AC Milan forwards. Shevchenko needs to improve the quality of Genoa's attack in January and is looking at his former club for reinforcements. The first player in question is Pietro Pellegri. The 20-year-old Italian striker made his Serie A breakthrough with Genoa before completing a record transfer to Monaco.
Pietro Pellegri is finding very little space and AC Milan closed by Zlatan Ibrahimovic and Olivier Giroud. The striker has already asked his agents to test the ground for new solutions according to Tuttosport. The Italian striker is seriously considering cutting short his AC Milan loan in order to play more elsewhere.
The other name on Shevchenko's radar is Samu Castillejo. The Spanish right winger is not part of AC Milan's plans and is available on the market. The Rossoneri are reportedly asking a fee of around 8 million euros to sell Castillejo but are also open to let him leave on loan in January.

Sheva is very intrigued by the idea of adding Castillejo to his ranks. A new winger would help Genoa transition from their 3-5-2 static formation. AC Milan are willing to sit down and negotiate for both players. Castillejo is also a wanted man in Spain with Espanyol, Real Betis and Villarreal ready to welcome him back to La Liga.
---
READ MORE: Ancelotti wants AC Milan star at Real Madrid