Sky: Maldini returns to Milan, announcement today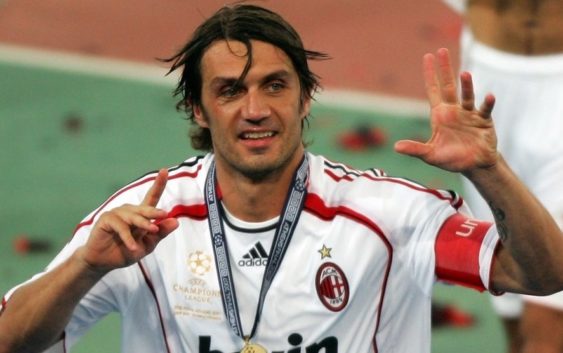 Leonardo's return at AC Milan will be soon followed by an even bigger come-back. The legendary captain Paolo Maldini is set to return and an announcement could be made today.
Sunday, 5 August 2018, in all probability, it will be a date that the Red and Black fans will not easily forget. Because it could be the day when Paolo Maldini returns to AC Milan. After 9 years since his farewell to the Rossoneri it's time for the legendary number 3 to make his return reports Sky Sport.
The official announcement could arrive already during the day but it may also slip for tomorrow morning due to Leonardo's trip to Paris (more on that later). After many attempts during the Berlusconi era and later with Yonghong Li, it seems as if new owners Elliot have managed to convince Maldini to return.
It's not year clear what will be the role of the former centre back but he could become the new executive vice-president of AC Milan. Paolo Maldini has made it clear in the past that he would not accept an image-role but only a position with concrete responsibilities to contribute for the growth of Milan.
UPDATE – Paolo Maldini returns to AC Milan. He has been appointed Strategic Development Manager of Sport
https://www.facebook.com/acmilannewsrossonero/photos/a.257519737989477.1073741828.257517107989740/468294340245348/?type=3&theater
---
---