The players who "betrayed" AC Milan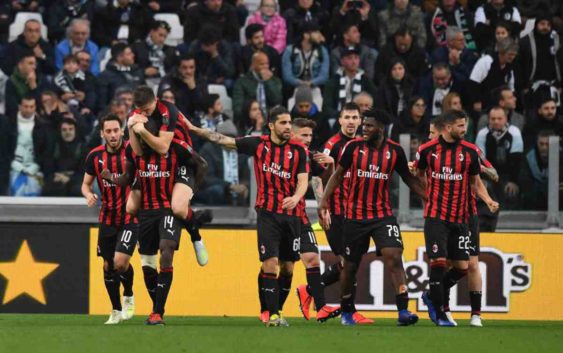 Bakayoko's delay that led to a training retreat is only the latest episode in a series of disappointments in the Rossoneri squad.
The two faces have alternated with a certain regularity and Milan fans, four games until the end of Serie A, hope that the stuttering and insecure face of the beginning of the season and of the last month will give way to the solid and convincing one that had allowed Gattuso's band to climb up to third place. In order for this "turnover" to take place on Monday against Bologna, the Rossoneri coach needs to rediscover the loyalists who have disappointed on and off the pitch: the list has become longer and longer.
BAKAYOKO – His performances are always of a high standard and the importance of Bakayoko stands out even more in the general mist of the team. In the depressing defeat against Torino the Frenchman was the most dangerous player also forward, with two head shots stopped by the crossbar and by Sirigu. Bakayoko's problem instead is disciplinary.
The one-hour delay on Wednesday's training infuriated Gattuso, forcing him to send everyone in a 5-day training retreat. Bakayoko, recently a target for criticism for the Acerbi issue and by the unpunished racists chants in the Italian Cup, has apologized to the coach, teammates and management, but his eventual signing on a permanent basis from Chelsea is now uncertain. Even in case of Champions League qualification.
KESSIE – Milan's only victory from the derby onwards bears his mark (penalty of 1-0 with Lazio), but in a month Kessie ended up on the cover two more times, and it wasn't a pretty sight. The scandalous fight with Biglia on the bench during the derby against Inter shook the whole Rossoneri environment and deeply disappointed Gattuso, the gesture with Acerbi's jersey under Curva Sud in cooperation with Bakayoko at the end of Milan-Lazio sparked an earthquake of controversy. Franck was fined twice and continued to play, but his future at AC Milan couldn't have been more complicated.
SUSO AND CALHANOGLU – The attacking trident never took off also because the wings did not work as expected. Jesus and Hakan suffered more or less throughout the season, although the Spaniard had started with the right pace (4 goals and 7 assists in the first 11 games). Between choices of formation and necessity, Gattuso has often changed the position and role for both of them, adopting the same cure in every situation. The two have been undisputed starters this season but lacked brilliance and game rhythm in many cases. The choice did not pay off and Milan found themselves often short of ideas and goals.
---
---