The UEFA Champions League 2020/2021 So Far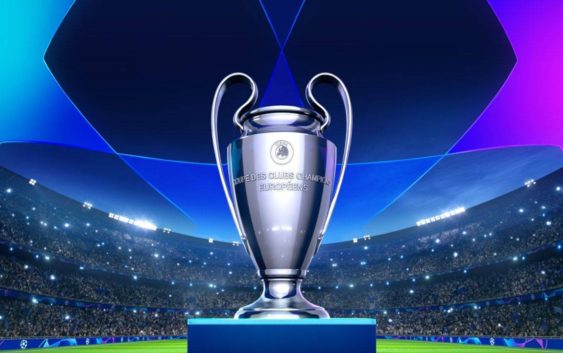 The UEFA Champions League tournament is halfway through its qualifying group stages. Let us look back on the Champions League leaders in Groups A through to C and attempt to gauge a future outlook on the competitions final sixteen.
Champions League Group A
Bottom of the pile RB Salzburg avoids losing on a regular occasion during their Austrian Bundesliga fixtures. Still, the Champions League is a place for the elite and Salzburg have already given up hope of qualification. However, they are still able to qualify for the Europa League should they finish above Lokomotiv Moscow.
Lokomotiv Moscow entered the tournaments as underdogs and surprisingly walked away with a positive result against Atletico Madrid. Another drawn fixture versus Salzburg puts them in 3rd place, and much like their lower-level comrades of Group A their hope now will rely on Europa League qualification.
Diego Simone and his Atletico Madrid squad are positioned in 2nd place as expected but suffering a drawn fixture to the weaker side in Lokomotiv Moscow should be avoided during the second leg affair. We'd be surprised if Madrid's position changed before the group's end and would expect them to finish the group with ten points.
German powerhouse's Bayern Munich look to have already claimed a first-place finish in Group A as it would take a complete breakdown for them to avoid the finals. One more win for Munich will secure qualification, but it would be unlikely to see another 3-0 clean sweep, ending their group undefeated.
Prediction: It does not take a mastermind to anticipate a first-place finish for Bayern Munich, and it would be a surprise to see Atletico give up their second-place qualifying position. The only battle remaining seems to be the 3rd place Europa League battle between Moscow and Salzburg.
Champions League Group B
While Group A falls into expected position, Group B competitors are scattered all over with no domineering team insight. Another German side is topping their group, but Borussia Monchengladbach began the tournament as underdogs.
All credit should go to Shakhtar Donetsk managing to claim the 2nd placed position in Group B ahead of Real Madrid and Inter Milan. The Coronavirus pandemic has affected the Shakhtar squad more so than any other team in the competition. And although managing to take three points from Madrid and one from Inter, succeeding in these fixtures for a second time is highly unlikely.
The group favourites have failed to threaten the opposition and even gave up three points to Shakhtar Donetsk. Should Madrid lose to Inter Milan, the pressure will be on during their final two matchdays.
Inter's luck in qualifying for the final sixteen of the UEFA Champions League has not been pretty, and 2020 does not seem to be different. Currently, in 4th position, Inter has a huge battle even to secure a Europa League spot this season.
Prediction: I believe Real Madrid have the best chance of turning their luck around, significant squad altercations in Milan could harm their chances as a battle for third place between Shakhtar could be on the horizon.
Champions League Group C
French teams do not hold the most outstanding record in Champions League history, and Marseille is sticking to the trend. Allowing seven goals in their first three fixtures has put them into the last place. Salvaging one loss amongst the elite is hard enough, let alone a three-game deficit. At least their Europa League hopes are still possible.
Olympiacos defeated Marseille to claim three points and 3rd position. Should they manage at least a draw and one point from the reverse fixture, the Greek champions will find a place in the Europa League.
FC Porto has met their expectations and is looking comfortable in 2nd place. Two clean sheet victories over Marseille and Olympiacos respectively should leave enough confidence to keep their 2nd position through the second legs.
Manchester City domestically versus Manchester City during the Champions League seem to be two different teams. A lacklustre English Premier League start to the season went in reverse as City have taken down all three opponents.
Prediction: Group C seems to have already sealed its fate, with such comfortable victories for both Manchester City and Porto, it is hard to envision either of those teams failing to qualify
---
READ MORE: AC Milan looking to sign Liverpool star for free