Zero dignity? AC Milan responds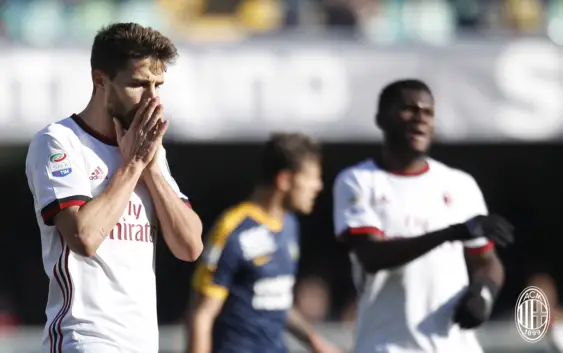 AC Milan's utterly embarrassing defeat against Hellas Verona, yesterday, has caused heavy tension inside the rossoneri environment.
"Milan, zero dignity", is the main title of the first page chosen by La Gazzetta dello Sport for today's edition. A strong header, not really that far from the truth. In fact, yesterday's defeat against Hellas Verona was unacceptable and totally out of any reasonable logic.
However the club of Via Aldo Rossi did not take well the opening of the Milanese newspaper. And in fact this morning, through the club's official website, in the usual column dedicated to what various newspapers are commenting on the Rossoneri, the club offered a short reply: "The defeat with Verona was without any doubt serious, mortifying and unacceptable. But compared to the recognized and proven moral integrity of a coach, a technical staff and a whole team, any form of confusion on the concept of dignity is equally unacceptable" the reply begins.
AC Milan explains why the concept of dignity is very far from situations like this: "Pointing the finger on dignity leaves the very bitter aftertaste of a fury that transcends technical judgment and the exercise of criticism. Tones and judgments can not and must not lose the balance, even in the face of a bad, from Milan, football match like that of Verona: the ball remains the ball, the dignity remains something else".
---
---