Can a club succeed whilst being run by a CEO who is out of his depth?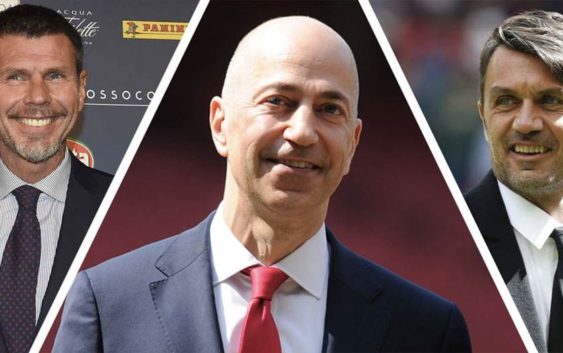 The unprecedented clash of Gazidis with Boban and Maldini highlights deep irresponsibility
 from the AC Milan CEO but fans will end up paying the price.
Ivan Gazidis has been at AC Milan for less than two years but the knives are already out. The former chief executive at Arsenal has failed to make an impression at the San Siro and the majority of the club's fan base have seen enough. The problem is, it is notoriously difficult for fans to oust a CEO from a football club given how much power and sway that they hold at the top of the organization.
With this in mind, the question has to be whether a team can indeed succeed despite working under an incompetent CEO?
The answer has to be yes, but with great difficulty when you consider that is it much more of the exception than the rule. You can probably count the times over the course of the history of football on one hand when that has happened. And when it does occur, it normally takes place at the wrong end of the table as a manager manages to save a football club from relegation despite having all the odds stacked against them.
AC Milan are going to face a new revolution. Zvonimir Boban will leave the club on next days and Paolo Maldini is considering to leave too – Ivan Gazidis is working to get Ralf Rangnick as new manager for next season. 🔴⚫️ #ACMilan

— Fabrizio Romano (@FabrizioRomano) March 2, 2020
You very seldom find a manager leading a team to the title whilst working under conditions that make the club toxic which has to be said, is now becoming a warning sign for Milan. It certainly does feel like the situation at Milan is turning into an unsavory one after Zvonimir Boban publicly accused Gazidis of going behind his back in his pursuit of Ralf Rangnick.
Whenever dirty laundry is aired at the top of a football club you can be absolutely certain that matters at a boardroom level are a complete and utter shambles, and the current situation at AC Milan should be thought of no differently.
The most frustrating aspect to this has to be that the people who pay the price when a CEO is out of his depth are the fans, and of course the players as they tread water in their respective careers. That was happening at Arsenal before Ivan Gazidis linked up with AC Milan at the back end of 2018, as many of their international players became exiled from their respective national setups due to a lack of success on the pitch.
You have to have a good recollection of AC Milan history to find a time where fewer Rossoneri players were in the Italian squad. A weak Milan impacts also the prospect of the Azzurri . For those looking to get the latest football odds, Italy can be found at long odds of 10/1 to win the Euros. It could well be an underwhelming few months for fans of Italy and AC Milan.
In actual fact, as long as Milan is being run by a team that doesn't necessarily have the club's long term interests at heart, then very little is likely to change. You are all of a sudden talking years and not months when discussing a new dawn. That is the harsh reality of football these days, if a team is to be successful they need everyone at a club pulling in the right direction and that is simply not the case for Milan at this moment in time.
---
READ MORE: Three AC Milan stars to leave after Boban and Maldini