Why Are Sponsorships Of Football Clubs Increasing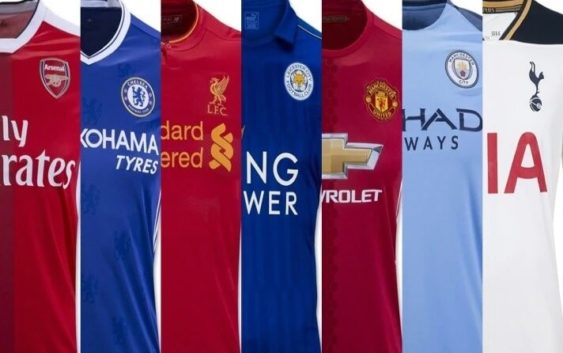 Over the years, the number of betting companies sponsoring football clubs has been steadily increasing. In the past, football clubs were sponsored by local beers, car companies, electrical firms, and similar. It is now common to see the new industry act as sponsors to elite football teams.
Take, for example, the English Premier League. Since the beginning of the 2019/2020 season, as few as three Premier League teams are not sponsored by betting firms in any way. In all honesty, that is a fairly low number. So why is there an increase in the number of such companies sponsoring soccer clubs?
Mutual Benefit
The main goal of any sponsorship is that both parties reap the benefits with time. When you think about it, these two are the highest earners in the entertainment sector. Then it comes as no surprise that both football clubs and betting firms recognized how lucrative this partnership could be. Without further ado, let's see how this affects both sides.
The
Benefit from the Football Sponsorship
Sponsoring soccer clubs and displaying their brand name on shirts and advertising boards enables operators to get their name on the map. They want to encourage sports fans to visit their website and hopefully sign up with them. Also, these are international companies that operate as live casino Canada websites and are available all over the world. So it benefits them to be visible to as many soccer fans as possible. It is important for them to increase their customer base and invest in their business further.
Now almost every European championship has club sponsored by such entities. They launched their advertising activities among football players, professional football leagues, and international competitions. Operators spend vast amounts of money on their promotion while investing considerable contributions to developing teams and sports. What benefits the sport receives from such a partnership? Let's try to figure it out in this article.
This type of funding helps teams in a variety of ways. First, it enables maintaining football clubs' stadiums. Then, sponsors finance training alongside recreational activities in these stadiums. Moreover, the money enables buying new players as well as coaches.
Players are not the only ones who depend on this sponsorship. Coaches, team doctors, and numerous support staff depend partially on sponsor financing to earn their salaries.
In addition to the said things, such funds can be used for other team activities. For instance, the money could go towards setting up football academies for young talented athletes. Further, teams sponsored by companies may pick individual players as brand ambassadors. This additional advertising aims at improving the club's image and finances.
Barcelona and market realities
One of the best examples of the changing sponsorship mentality is Barcelona today. As recently as the early 2000s, Barcelona was still one of the few major football clubs that did not have any commercial branding on their jerseys. Due to some financial problems during this period, the Catalan leadership eventually decided on the idea of ​​a sponsor. Until then, however, it will be necessary to wait until January 2011 for the Qatar Foundation to decide to make a historic offer to the club.
Before that, it was UNICEF that decorated the Blaugrana T-shirt and, at the initiative of Barça, paid him 1.5 million euros per year, as well as 0.7% of the fund's income. From now on, the Swedish music streaming giant Spotify flaunts the shirt of Barcelona and also brings a good financial profit to the club. This tells us that even a club of this level has gone through a difficult path, from the lack of a sponsor to really big collaborations with serious brands.
PSG and its path to financial greatness
For more than fourteen years, the Fly Emirates brand has been on the T-shirts of Parisians. These are 14 years that have allowed the capital club to receive significant income. However, these revenues quickly became too low compared to European competitors. According to experts, Fly Emirates paid the club 25-30 million euros every season. As a result, the brand had to say goodbye. The new amount of the contract with Accor and its loyalty program ALL significantly exceeded past offers.
The biggest sponsors in football
So, we have shown only two examples of how top clubs went to significant earnings and famous brands. However, these teams do not occupy a leading position in our TOP-10. And in general, you will be interested to know how much football sponsors pay their clubs each season.
We present you the TOP 10 wealthiest sponsors:
Real Madrid x Fly Emirates – €70m per season

PSG x All – 65 million euros per season

Barcelona x Spotify – 57.5 million euros per season

Manchester City x Etihad – €55m per season

Manchester United x TeamViewer – €55m per season

Chelsea x Three – 47.5 million euros per season

Arsenal x Fly Emirates – €47.5m per season

Liverpool x Standard Chartered – €47.5m per season

Tottenham x AIA – 47.5 million euros per season

Juventus x Jeep – 45 million euros per season
Conclusion
To summarize, sponsorships are very important for football clubs today. These contracts enable both parties to reach new heights. Clubs use funds to maintain stadiums, engage in recreational activities, develop young talents within specific establishments, etc. More importantly, the money enables teams to buy new coaches and players. Similarly, it allows them to keep valuable members of the team.